Precious Places Community History Project
What is the history of your neighborhood?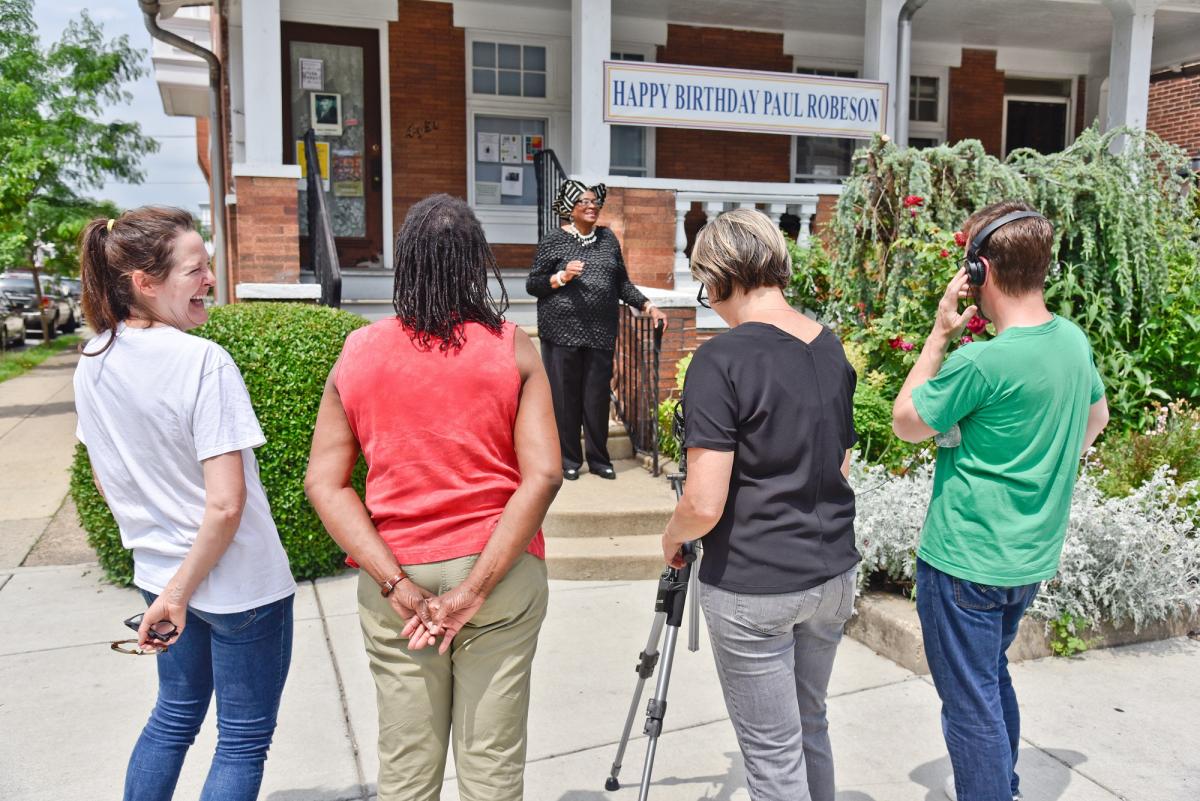 Through the Precious Places Community History Project, each group will plan, shoot, and edit a video about their "precious place" with the help of a filmmaker and a research scholar hired by Scribe.  While these facilitators will work closely with participants throughout the course of production, the work itself—the planning, writing, and filming—will be done by members of the community groups. 
This program is free for organizations in Philadelphia, Camden and adjoining counties. No prior experience in filmmaking is required.
The 2021 Application is now closed - Please check back for information on 2022
The Precious Places Community History Project is funded by The Independence Public Media Foundation, Dolfinger-McMahon Foundation, and The Alston Beech Foundation.
---
The Roots Of The Project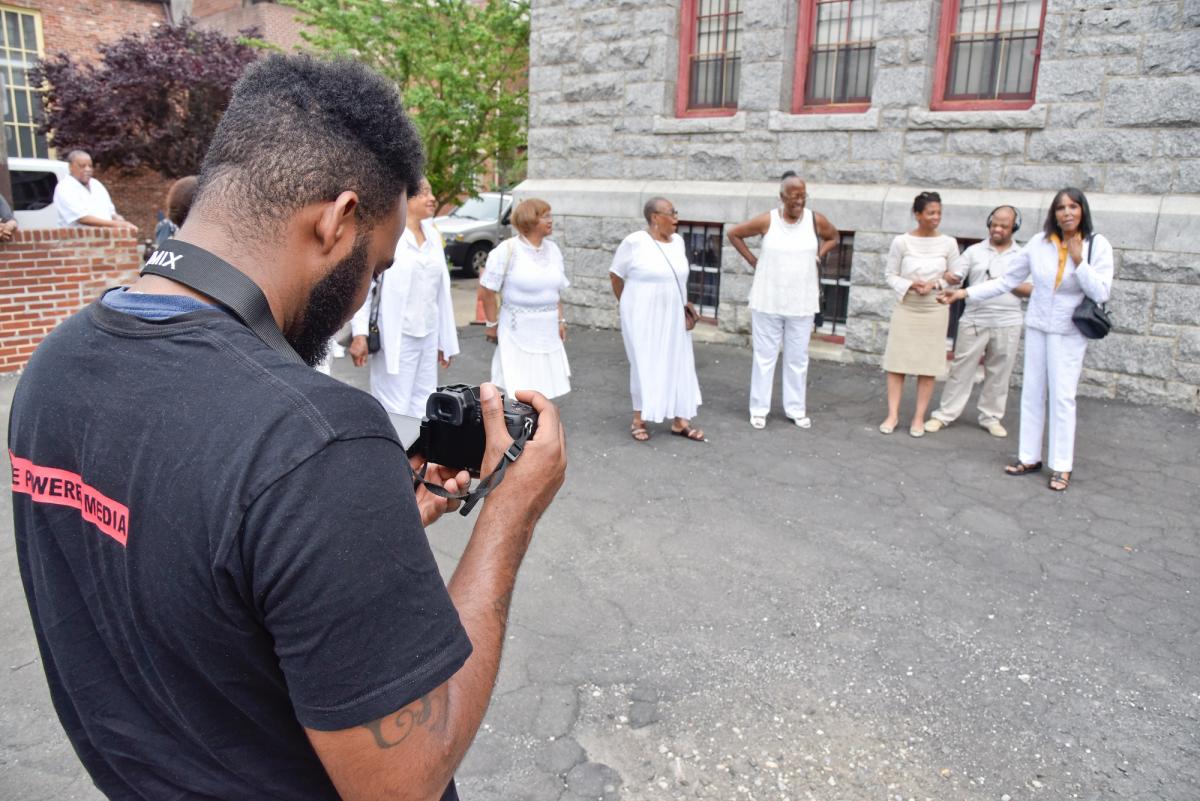 The Precious Places Community History Project is a community oral history project inviting members of the Philadelphia region's many neighborhoods to document the buildings, public spaces, parks, landmarks and other sites that hold the memories of our communities and define where we live. Precious Places teaches the video production process to participating groups, fostering projects authored by those who intimately know the featured neighborhoods.
Conceived as a way to allow neighborhood groups to celebrate their unique histories and as a tool to address current-day concerns, the Precious Places video documentaries explore the rich stories of our communities, the memories, and stories held in public spaces and community landmarks. They record community histories and help define where we live at a time when so many of the city's memories are undergoing so much change.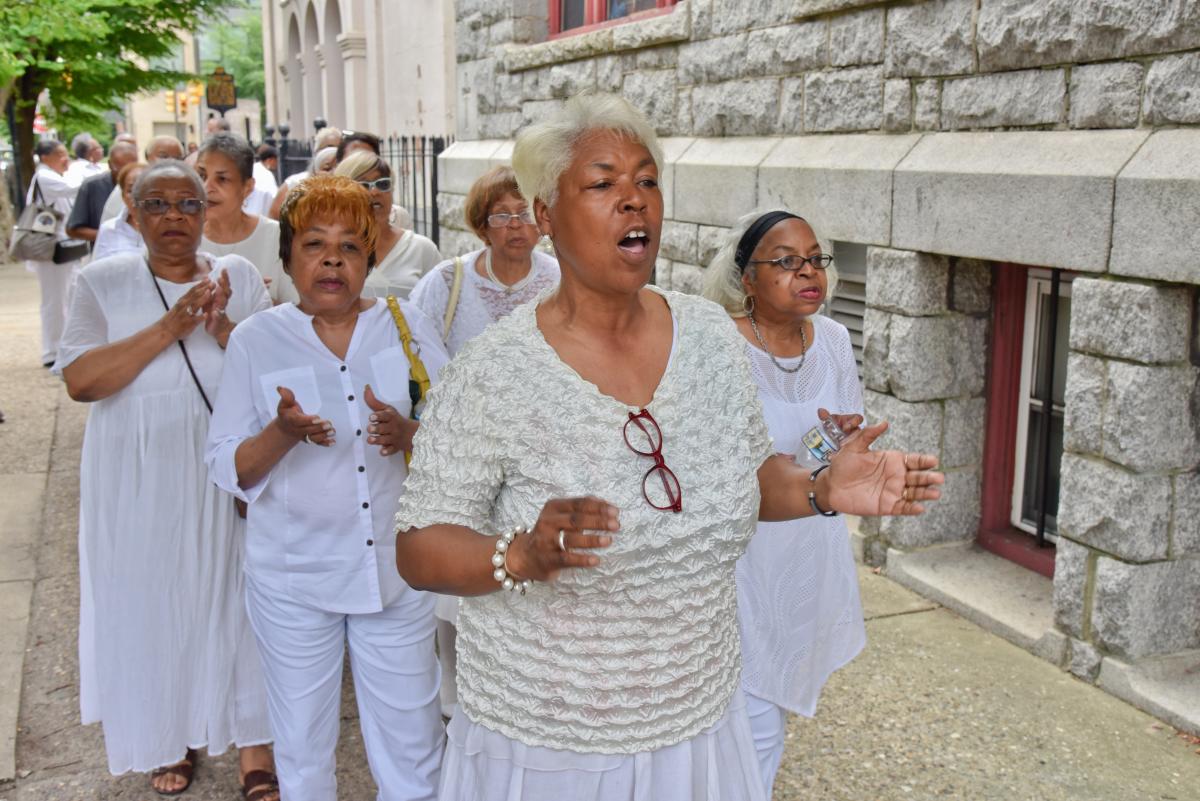 Through more than three decades of work with individuals and groups, Scribe Video Center has taught the craft of documentary video production. We have guided first-time filmmakers in creating works that help bring visions to life. We know that many more stories are out there just waiting to be told. And we share with others who are concerned about the disinterest, deterioration, gentrification, unfamiliarity and even misinformation that endanger so much of the region. Community oral history is an ideal way to share the stories of these "precious places." to celebrate them and the people who cherish them.
---
The Process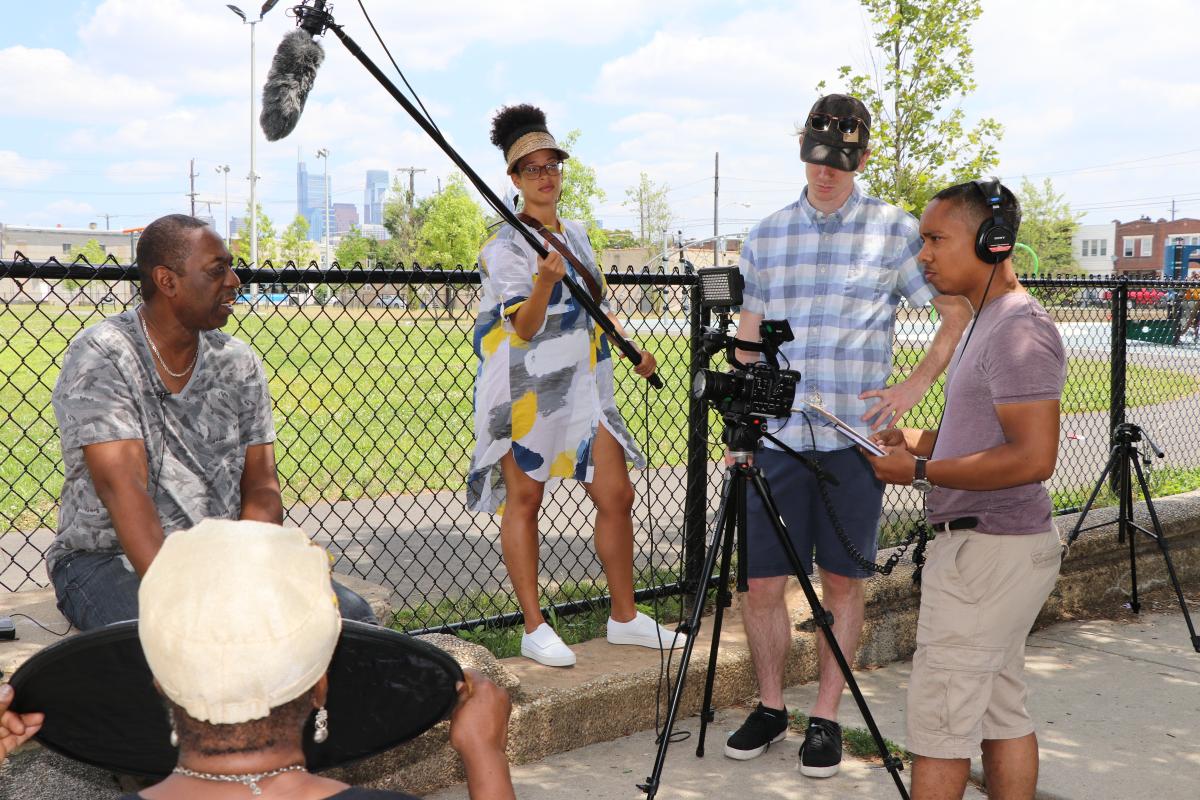 Neighborhood groups collaborate with humanities consultants and experienced filmmakers to document their neighborhoods. These facilitators provide training in oral history and documentary production, but it is the community group members themselves who plan, research, and produce their films. Each group spends an entire day shooting footage in the neighborhood, conducting interviews and documenting important sites and events. After editing their videos, groups publicly screen their work at major Philadelphia venues such as the Kimmel Center and the International House, as well as screening as part of Street Movies and other Scribe programs. The Precious Places series have all been broadcast on WHYY-TV-12 and PhillyCAM.
Producing a documentary video is a chance to honor and give voice to local experience, knowledge, and expertise; to become the author, not just the subject, of your neighborhood's history. Community groups learn the skill of producing oral histories to uncover the rich stories that make up our past. Finally, the project is a valuable opportunity to make us aware of our diverse neighborhoods and the development policies that often render certain 'precious places' out of existence.
---
Order Precious Places Community History Project DVDs!
Scribe Video Center has collaborated with dozens of community groups in Philadelphia, Camden, Chester, Coatesville, and Ardmore to produce 86 neighborhood histories. With Precious Places, the community members themselves create their own videos about the people and places that make our city unique.
Explore the catalog of Precious Places Community History Project films:
Precious Places Community History Project Pilot
Precious Places Community History Project Vol. 1
Precious Places Community History Project Vol. 2
Precious Places Community History Project Vol. 3
Precious Places Community History Project Vol. 4
Precious Places Community History Project Vol. 5
Precious Places Community History Project Vol. 6
Precious Places Community History Project Vol. 7
Precious Places Community History Project Vol. 8
---
Watch Precious Places Community History Project Trailers