Paper Cuts: Learning How to Measure Twice and Cut Once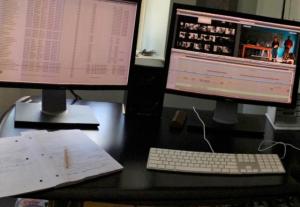 Mondays, July 22 & 29, 2019, 7:00 PM – 9:00 PM
Location(s):
Scribe Video Center
3908 Lancaster Avenue
Philadelphia, PA 19104
What's a filmmaker to do when they have a lot of footage but not a lot of time (or money) to edit? Create a paper edit! Paper edits allow you to visualize and "read" your work before you invest time with an editing program. With a good logging technique and a thorough or even annotated transcription, paper edits can save you time and money. Bring your footage and let an experienced documentarian show you the ropes. Intended for first-time filmmakers.