The Documentary History Project for Youth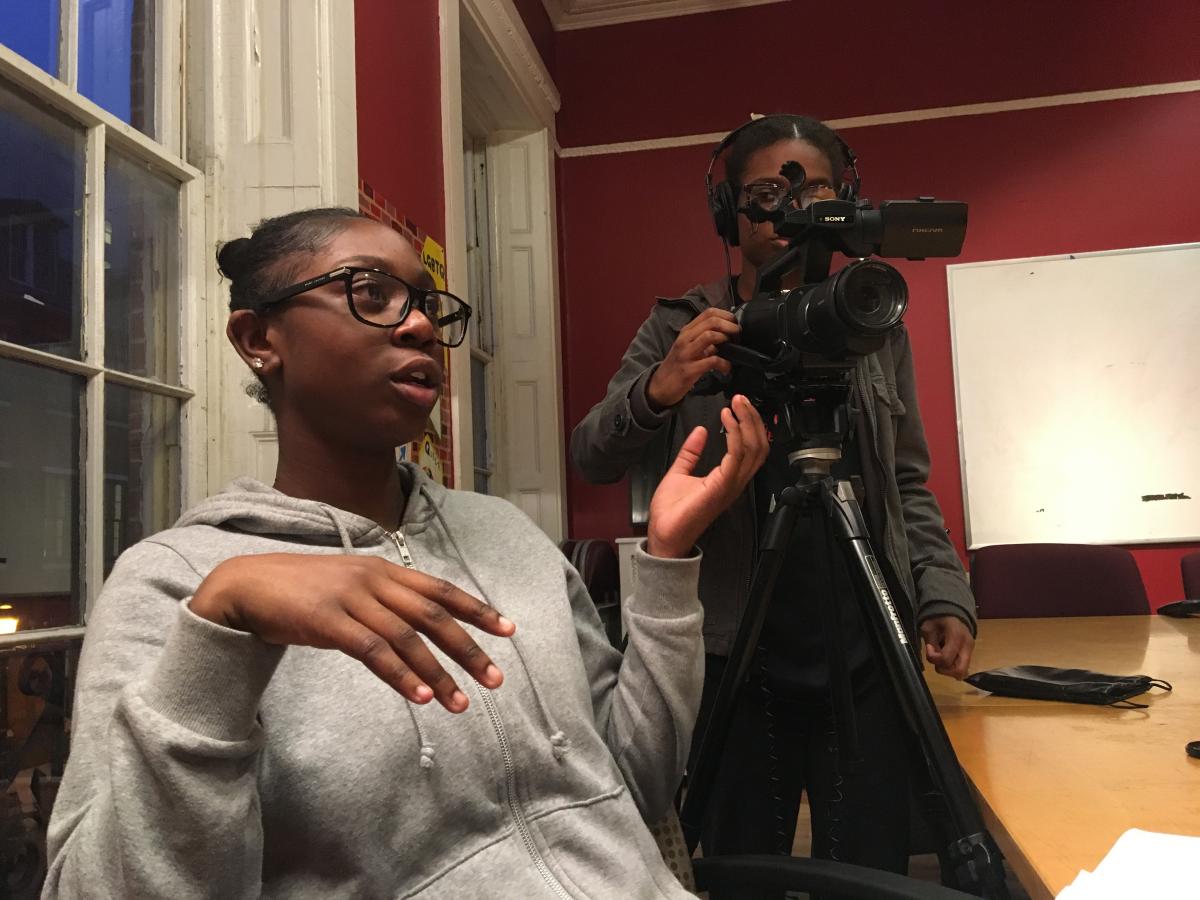 The Documentary History Project for Youth is an annual after-school, weekend and summertime digital media production workshop for middle and high school students. Each year, youth participants create short documentary films as a way to explore some aspect of the social, political and cultural history of Philadelphia. In past years students have focused on policing, African American history, and leadership. 
Applications are now Closed - Check back for information on the 2022 Cohort
The Documentary History Project for Youth is made possible by support from the National Endowment for the Arts, The Independence Public Media Foundation, Hamilton Family Trust, The Best Buy Children's Foundation, Stockton Rush Bartol Foundation, Rosenlund Family Foundation, Independence Foundation, Christopher Ludwick Foundation, Christian R. and Mary F. Lindback Foundation, and Adobe.
---
Move to the Beat produced by Kyle Ramberan & Eric Segal through Scribe's Documentary History Project for Youth 2017
---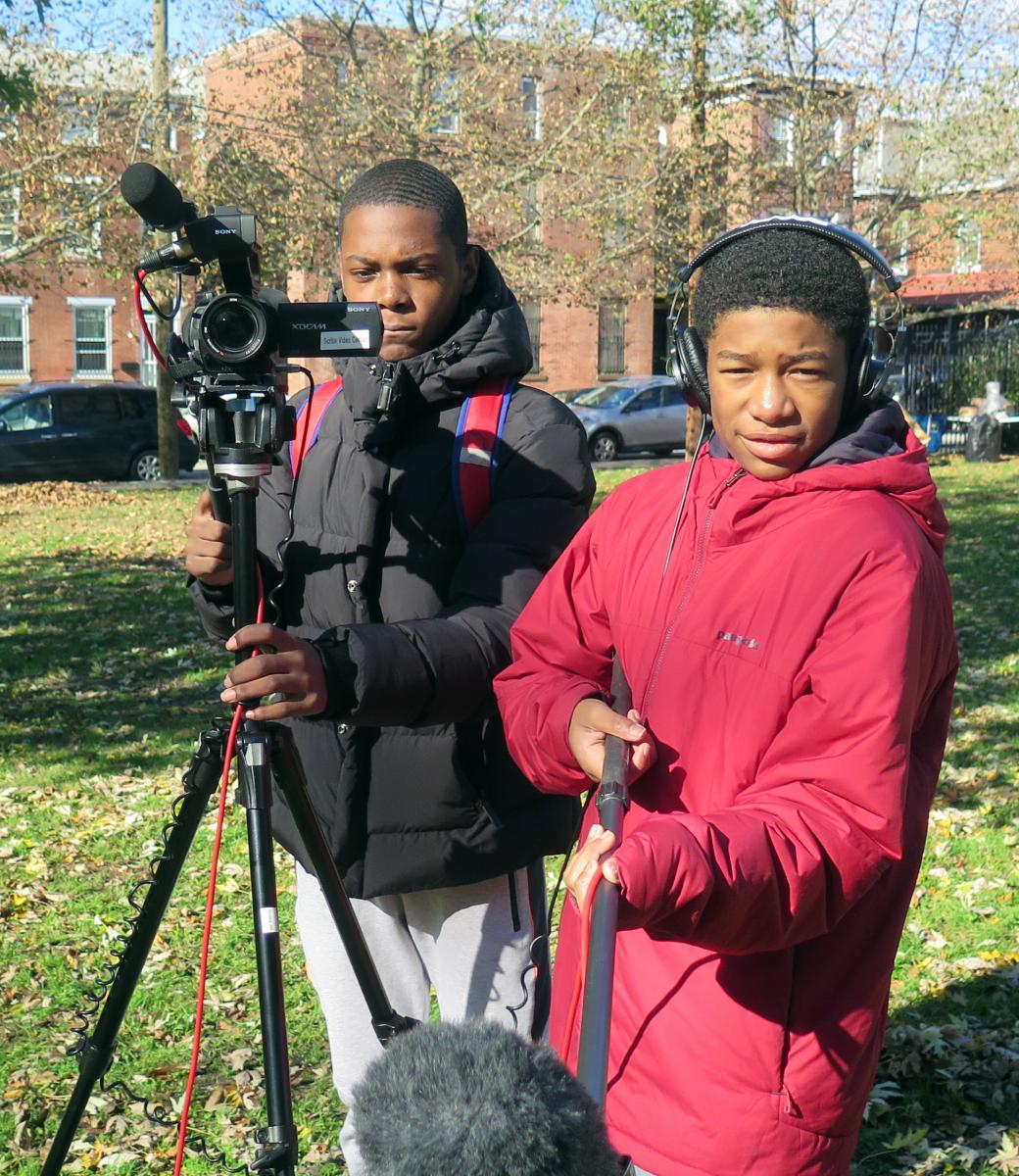 MORE DETAILS:
Up to 15 young people will be accepted into the program. Participants will talk with scholars and experts, explore historical archives, and learn the basics of documentary filmmaking. Students gain solid skills in media production, including planning, scripting, camera and sound recording, video editing, and exposure to varied media production software – Adobe Premiere Pro (video editing), AfterEffects (titling & special effects), HTML (websites) and Audacity (sound editing). The Documentary History Project for Youth program helps young people learn about the process of studying and presenting history through archive research, field interviews, data collection and analysis, constructing narratives and fact-checking 
WHO IS ELIGIBLE:
Youth enrolled in grades 8 – 11. No prior video making experience is necessary.
WHAT'S INVOLVED:
Interested applicants must be willing to commit to 5 hours per week during the school year and up to 10 hours per week in the summer. Participants are paid a stipend for their participation.
---
Seams of Society produced by Chelsea Maddred and Nadia Slocum through Scribe's Documentary History Project for Youth 2015
---
PAST HONORS: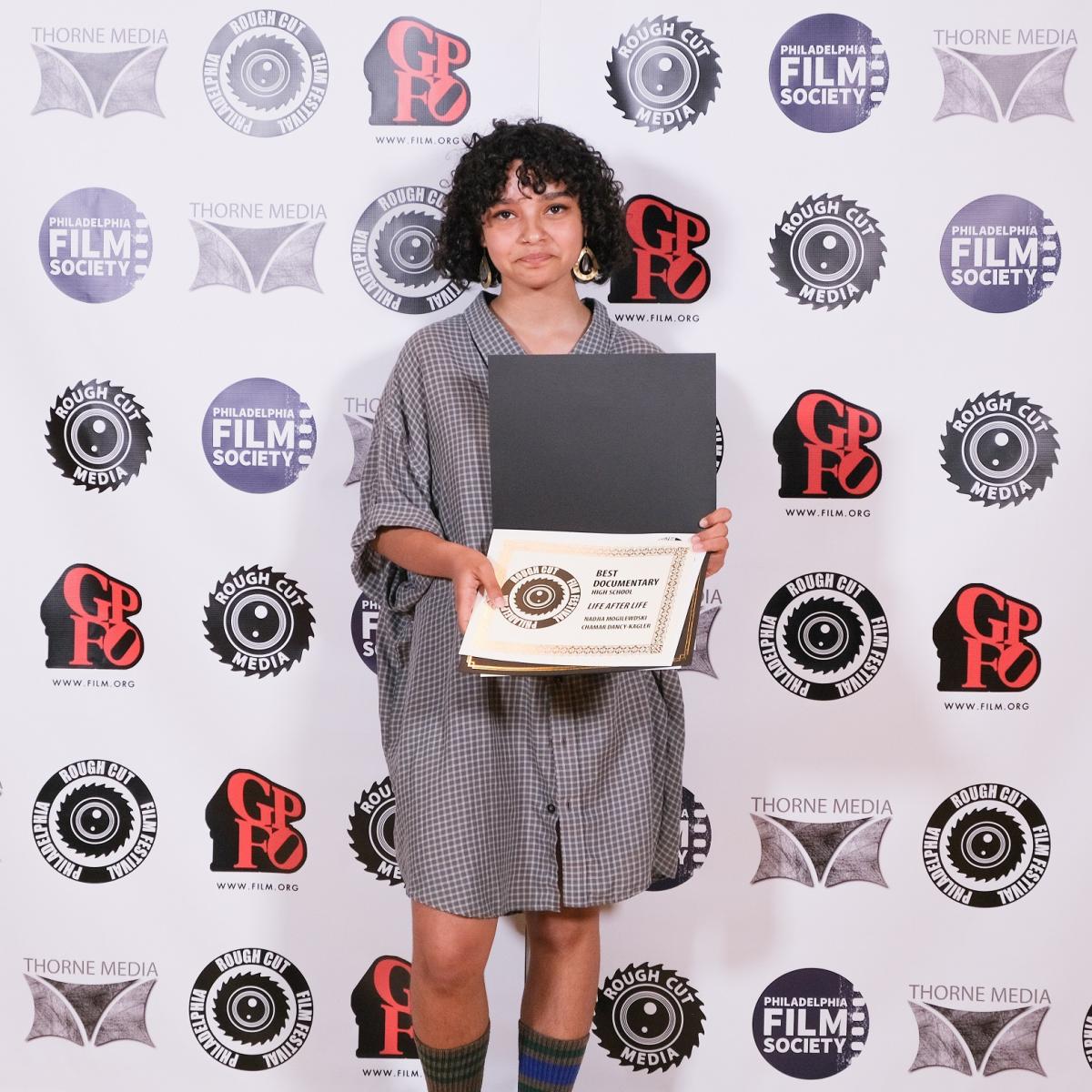 Over the years, the student filmmakers have completed many documentaries, several of which were broadcast locally on public television stations such as WHYY and WYBE. These include Struggles in the Shadows, an exploration of the lives of free African youth in Philadelphia prior to 1860; Todo El Mundo – Dance!, a look at Latino and African social dance; Something to Wear, which examines the interplay among youth culture, fashion, and political movements; and The Broad Street History Project, ten short videos examining the history of Philadelphia's longest and oldest thoroughfare. The series was selected as one of twelve films selected by the Council on Foundations' 38th Annual Film and Video Festival.
The 2005 Documentary History Project for Youth produced From a Seed to This: A History of Fairmont Park, which was honored by the Council on Foundations' 39th Annual Film and Video Festival. The 2006 Documentary History for Youth Project was an examination of young people and the military from the Civil War to the present, with an emphasis on local history. The 2007 project, The Movement: A History of Philadelphia's Settlement Houses, was a history of the Settlement House movement in Philadelphia. The 2009 project, Roots, Rhythms, and Stories, is a collection of short videos about Philadelphia's diverse folk musical traditions and included a website created by the student workers. The 2018 project, Life After Life directed by Nadja Mogileski (Philly Free School) and Chamar Dancy-Kegler (Belmont Charter High School) follows one family and their community as they confront the loss of a young man and recounts the resilience it takes to continue living after tragedy. The film was an official selection in the Black Star Film Festival Youth Program and Philadelphia Youth Film Festival and has been awarded "Best Documentary" and "Best Editing" at Derek Freese Film Festival and "Best Documentary (High School)" at the Rough Cuts Film Festival. Photo description: Nadja Mogileski with an award at the Rough Cuts Film Festival.