Film Scholars Program - Scholarships Available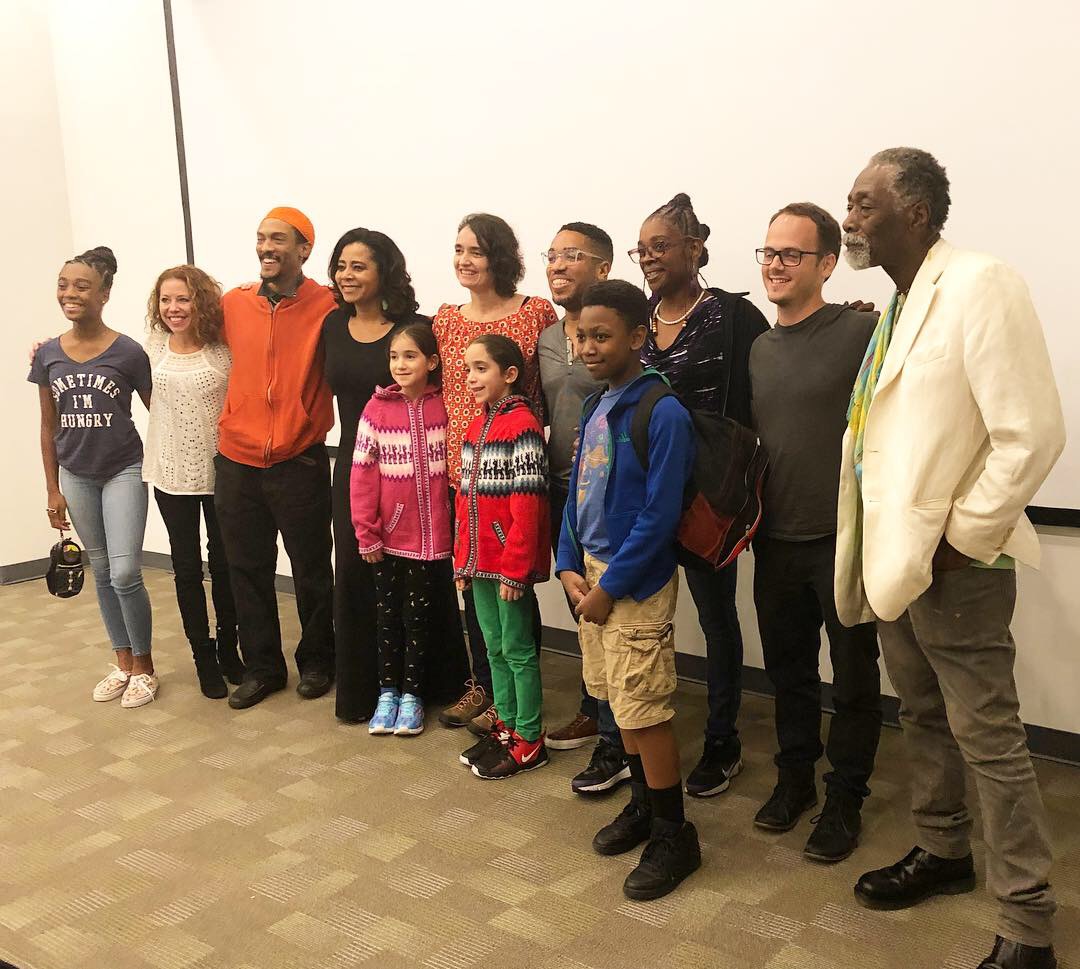 Interested in developing the skills to plan, produce and edit new documentary media works? Then apply for Scribe's Film Scholars program, a series of courses designed to guide emerging documentary filmmakers from conceptualization through completion of their projects. To be eligible you must be a Scribe member, submit an application, and commit to participating in all four courses; Blueprint for Documentaries, Production Management, 14 Week Production Workshop, and Editing in Adobe Premiere Pro, beginning in December 2021 and concluding in August 2022
Apply Now  - Applications are due on November 5, 2021 at 11:59pm
Sample Application Available Here
Please contact Alexia Chororos at alexia@scribe.org with any questions.
---
Participation in the program provides you with professional instruction, a cohort of peers for support, motivation and inspiration, the support of Scribe Video Center, the discounted rate on the workshops listed above as well as a discount on suggested supplementary workshops.
The cohort is limited to 10 participants. This is a competitive program that has the goal of building diversity within Philadelphia's media production industry.
Scribe is offering up to 5 scholarships for the program for eligible applicants who meet certain income guidelines.
---
IMPORTANT DATES
  Friday, November 5th, 2021 at 11:59PM— Application Submissions Close
  Friday, November 19th, 2021—Notifications
  Monday, November 29, 2021 at 6:00 PM - Orientation
  Tuesday, December 7th, 2021 at 7:00 PM - First Course: Blueprint for Documentaries begins  
---
​ELIGIBILITY
Must be 18 years or older
Must be a Scribe member
Have been actively involved with video production for at least 12 months
The Film Scholar's Program is open to all, but scholarships are only available to participants who meet the following income guidelines: members of families with a combined annual income of less than $50,000 or an individual with an annual income of less than $35,000. The application for the scholarship will be competitive.
---
​PAST HONORS
In the past few years of the program, several Film Scholar participants have gone on to achieve great recognition for the films produced through the program.
The Good Life directed by Carolyn Wilson (Film Scholar 2019) has been awarded Best Documentary New York-Cinemafest; Finalist for the Florence Film Festival for Best Inspirational Film; Finalist for NewFilmMaker Awards for Documentary Semi-Finalist for New York Cinematography AWARDS for Best First Time Director; Semi-Finalist of Los Angeles Film Award for Inspiring Women in a Film; Official Selection for Miami Film Festival for Short Narratives & Docs; Official Selection for Our Time Celebrating Women Festival for Documentary Short; Official Selection for Love Wins Film Festival for Best Short Documentary; Official Selection for PopUp Anthology Film Festival for Documentary Shorts; Official Selection for Strong Chance Film Festival - Documentary; Official Selection for the International Social Change Film Festival-Short Films awarded Best Writing in a Documentary Short Film & Best Directing in a Documentary Short Film; screened at New Filmmakers New York; and Official Selection for the First Time Filmmaker Showcase with Lift-Off Global Network @ Pinewood Studios in the United Kingdom. 
Finding Elijah directed by Yolonda Johnson-Young (Film Scholar 2018) has been awarded "The Spirit Award" at Reel Sisters of the Diaspora Film Festival, "Short Documentary Audience Award" at the BlackStar Film Festival, "Best Documentary" at the Ocktober Film Festival, "Best Documentary Short - Drama" at the Baltimore International Black Film Festival. The film has also been supported by the Cucalorus Festival Work-In-Progress Lab, Good Pitch Local Philadelphia, Arts and Change Grant from the Leeway Foundation, and Philadelphia Independent Media Fund Grant administered by Scribe Video Center. 
Twin Tongues directed by Iliana Pagan-Teitelbaum (Film Scholar 2018) has screened at the CAMRA Screening Scholarship Media Festival 2019.
Expanding Sanctuary by Kristal Sotomayor (Film Scholar 2018) has received support from Good Pitch Local Philadelphia, 2019 Philadelphia Latino Film Festival Work-In-Progress Lab, and the Arts and Change Grant from the Leeway Foundation.