Storyville: Postcards from Tora Bora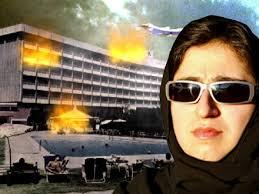 Friday, January 10, 2020, 7:00 PM
Location(s):
Scribe Video Center
3908 Lancaster Avenue
Philadelphia, PA 19104
POSTCARDS FROM TORA BORA by Wazhmah Osman & Kelly Dolak (USA, 2007, 87 min)
At the height of the Cold War, the Osman family frantically escapes from Afghanistan, leaving almost everything behind. After two decades of living in America, Wazhmah Osman, a young Afghan-American woman returns to her childhood home. On an alternately sad and humorous quest, she finds her estranged father who in the aftermath of war chose his country over his family. On the road, Wazhmah frequently finds herself at a strange intersection where cultures clash, identities are mistaken, and the past violently collides with the present.