Producers' Forum - Nest Collective with Stories of Our Lives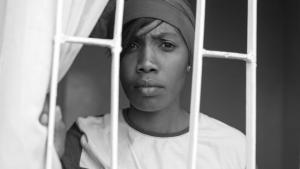 Thursday, February 13, 2020, 6:30 PM
Location(s):
Scribe Video Center
3908 Lancaster Avenue
Philadelphia, PA 19104
Event Type:
Screening
Producers' Forum
Nest Collective with Stories of Our Lives—An Anthology Film (Kenya, 2014, 62 min)
On June 30, 2013, members of The Nest Collective, a Nairobi-based arts collective, began collecting and archiving the stories of persons identifying as gay, lesbian, bisexual, transgender and intersex from Kenya. Stories of Our Lives consists of five black and white vignettes that document the queer Kenyan experience.
Livestream Q&A with members of the Nest Collective
Nest Collective Pre-Screening Discussion - 12:30 PM – 2:30 PM
Join us for the film, and be a part of an earlier discussion from 12:30 PM – 2:30 PM with members of the Nest Collective. This special seminar, led by UPenn professors Karen Redrobe and Dagmawi Woubshet, will feature a guided discussion on the Nest Collective's interdisciplinary approach to media-making and effective ways of building African creative ecosystems.
RSVP TO GET PRE-DISCUSSION READING MATERIALS.
A collaboration with the School of Arts and Sciences's African Film and Media Pedagogy Seminar at Penn.
Cost:
$10, $8 Students/Seniors, $5 Scribe Members