Master Class with Lynne Sachs: Reality in the Making - Documentary and Performance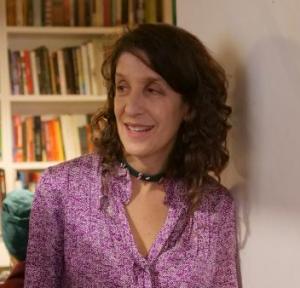 Wednesday, October 16, 2019, 7:00 PM – 9:00 PM
Location(s):
Scribe Video Center
3908 Lancaster Avenue
Philadelphia, PA 19104
The nature of documentary exploration relies on a keen sense of observation. This workshop will integrate this heightened awareness into a hybrid form of response and interpretation using performance as the foundation. Filmmaker, poet and 2014 Guggenheim Fellow, Lynne Sachs will discuss the aesthetic and conceptual challenges involved in creating a live documentary performance as well as strategies for working with observational video material in a mixed media theatrical setting. Sachs' 33+ films have screened at such venues as New York Film Festival, Sundance, MoMA, and the Whitney Museum of American Art.