Ephraim Asili with The Diaspora Suite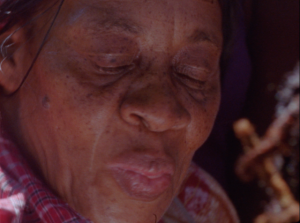 Thursday, August 27, 2020, 7:00 PM
Location(s):
@crowdcast.io/scribevideocenter
Event Type:
Screening
Producers' Forum
Screening event in collaboration with REDCAT (the Roy and Edna Disney CalArts Theater, Los Angeles)
Brazil, Canada, Ethiopia, Ghana, USA and Jamaica, 2011-2017, 77 min
Comprised of five short films, The Diaspora Suite is both a personal and global study of the African diaspora, reflecting on the diasporic narratives that connect Black people across the globe. Over the course of seven years, Asili filmed across six international locations including Brazil, Canada, Ethiopia, Ghana, Jamaica, as well as in American cities such as Philadelphia, Harlem, and Detroit. Films include Forged Ways (2011), American Hunger (2013), Many Thousands Gone (2015), Kindah (2016), and Fluid Frontiers (2017). 
Ephraim Asili is a filmmaker, DJ, and traveler whose work focuses on the African Diaspora as a cultural force. His films have screened in festivals and venues all over the world, including the New York Film Festival, Toronto Film Festival, Ann Arbor, and Trinidad and Tobago International Film Festival.
 
PRODUCERS' FORUM SCREENINGS SUPPORTED BY THE NATIONAL ENDOWMENT FOR THE ARTS, PHILADELPHIA CULTURAL FUND AND PENNSYLVANIA COUNCIL ON THE ARTS
Cost:
$10, $8 Students/Seniors, $5 Scribe Members