image:
date:
Tuesday, March 11, 2014 - 7:00pm
Location(s)
International House Philadelphia
3701Chestnut Street
Philadelphia
,
PA
,
19104
See map:
Google Maps
Tuesday, March 11, 2014, 7:00PM
International House Philadelphia
3701 Chestnut Street
$10 General Admission
$7 Students/Seniors
$5 for Scribe, IHP, AAU, PAAFF, and SEAMAAC members
Free for students, faculty, and staff of Bryn Mawr College
Follow this LINK to purchase tickets
Director Grace Lee in person
Presented in partnership with International House Philadelphia
Co-sponsored by Asian Americans United (AAU), Bryn Mawr College's Program in Film Studies, The Philadelphia Asian American Film Festival (PAAFF), and SEAMAAC
Grace Lee Boggs is a 98-year-old Chinese American woman whose vision of revolution may surprise you. A writer, activist, and philosopher rooted for more than 70 years in the African American movement, she has devoted her life to an evolving revolution that encompasses the contradictions of America's past and its potentially radical future.
American Revolutionary: The Evolution of Grace Lee Boggs (USA, 2013, 82 min) plunges us into Boggs's lifetime of vital thinking and action, traversing the major U.S. social movements of the last century: from labor to civil rights, to Black Power, feminism, the Asian American and environmental justice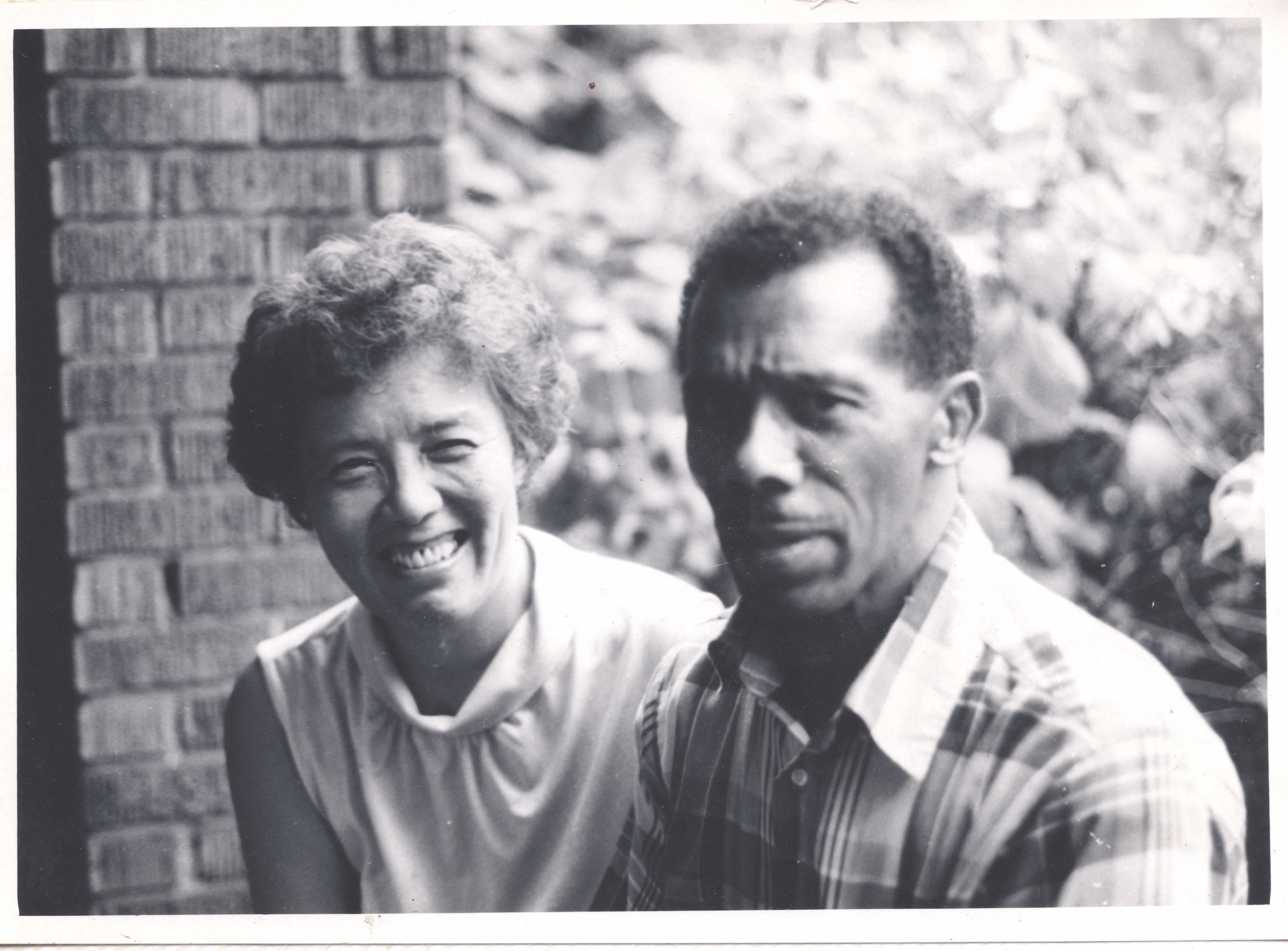 movements and beyond. Boggs's constantly evolving strategy – her willingness to re-evaluate and change tactics in relation to the world shifting around her – drives the story forward. Angela Davis, Bill Moyers, Bill Ayers, Ruby Dee and Ossie Davis, Danny Glover, Boggs's late husband James and a host of Detroit comrades across three generations help shape this uniquely American story. As she wrestles with a Detroit in ongoing transition, contradictions of violence and non-violence, Malcolm X and Martin Luther King, the 1967 rebellions, and non-linear notions of time and history, Boggs emerges with an approach that is radical in its simplicity and clarity: revolution is not an act of aggression or merely a protest. Revolution, Boggs says, is about something deeper within the human experience – the ability to transform oneself to transform the world.
------------------
Grace Lee - Producer/Director
Grace Lee is a Los Angeles-based filmmaker of both fiction and documentary films. Her most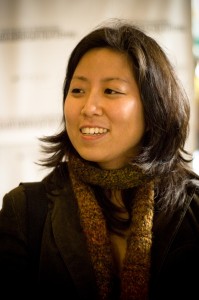 recent feature film about the 2012 Presidential campaign, Janeane From Des Moines, premiered at the 2012 Toronto International Film Festival. Prior to that, she wrote and directed American Zombie, which premiered at Slamdance and SXSW before being released by Cinema Libre. She also produced and directed The Grace Lee Project, a feature documentary on Asian American identity and stereotypes that was broadcast on Sundance Channel and is distributed by Women Make Movies. Lee is the recipient of the Henry Hampton Award for Excellence in Digital Media, a Rockefeller Media Arts grant, the PPP Pusan Prize as well as funding from the NEA, Center for Asian American Media, Chicken and Egg Pictures and the Ford Foundation. She is currently producing and directing a documentary for PBS about Asian American food culture.
------------------
Producers' Forums are supported by the National Endowment for the Arts, Philadelphia Cultural Fund, and the Pennsylvania Council on the Arts.
Posted February 14th, 2014 by Boone
News_Image:
DEADLINE EXTENDED TO: Friday, March 21, 2014 at 5PM
The Documentary History Project for Youth is an after-school, weekend and summertime production workshop for middle and high school students. Up to 12 young people explore an aspect of the political, social or cultural history of Philadelphia by creating short video documentaries, audio works or websites. Students gain solid skills in media production - including planning, scripting, camera & sound recording, editing, and exposure to varied media production softwares – FinalCutPro, AfterEffects, HTML and Audacity. The Documentary History Project for Youth program also helps young people learn about the process of studying and presenting history, teaching the skills of archive research, field interviews, data collection and analysis, constructing narratives and fact checking.
The 2014 documentary projects will look at 'Philly Poets' – writers, preachers, spoken word artists, rappers, song writers – and document histories of poetry and poets in Philadelphia.
For more information and to download an application, follow this LINK
Posted February 6th, 2014 by Boone
WordPress for Filmmakers
Starts Monday, March 10, 2014, 7:00PM
Create a website with easy-to-use and free online tools. With an emphasis on WordPress, this class is a survey of Open Source tools and management systems for working with text, audio, images and video on the web. Instructor Lisa Yoder is a freelance writer and front-end web developer who often uses WordPress to get the job done. Lisa participated in Philly's first all-female hackathon and helped create She Tech Philly, an online hub for Philly women who are interested in learning more about the tech scene in the city. Register Now
Writing and Producing Audio Stories
New Start Date: Wednesday, March 19, 2014, 7:00PM
Relevant to audio and video producers, this workshop is designed to give participants a firm foundation in the basics of audio production and storytelling. Bring your project ideas and get instruction in scriptwriting, production planning, sound recording and editing. Instructor Elisabeth Perez Luna is WHYY's Executive Producer of Audio Content where she produces and designs national and local programs for WHYY-FM, NewsWorks.org and WHYY.org.
Register Now