Video Projection as Public Art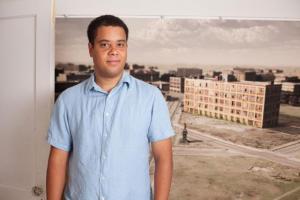 2 Sessions – Tuesday and Thursday, June 6 and 8 – 7:00 PM – 9:00 PM
Location(s):
Scribe Video Center
4035 Walnut Street
Philadelphia, PA 19104
Event Type:
Workshop
New Forms/Exhibition
Are you a filmmaker or an artist who wants to reach a broader audience?  As video projectors have become more powerful and less expensive, more artists are using them to make large scale highly visible public artworks to reach a bigger audience.  This workshop covers some of the basic practical aspects of projection mapping on buildings, billboards and other public spaces, including software for projection, mapping techniques and recent creative examples of work made with these tools.  Bring your ideas for video projection to get feedback.
PhillyCam members also receive Scribe member discount. 
Cost:
$40, $30 for Scribe and PhillyCAM members