Producers' Forum: Mr. Soul!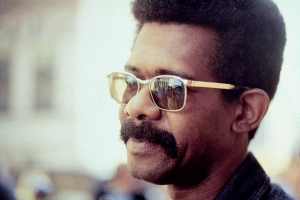 Friday, January 25, 2019 7:00 PM
Location(s):
Scribe Video Center
3908 Lancaster Avenue
Philadelphia, PA 19104
Event Type:
Screening
Producers' Forum
MR. SOUL! directed by Melissa Haizlip (USA, 110 mins, 2018)
 
MELISSA HAIZLIP IN PERSON
MR. SOUL! celebrates the groundbreaking PBS series, Soul!, a weekly television show that aired from 1968 - 1973 celebrating Black American culture, art, life, and community. From its genesis to its eventual loss of funding against the backdrop of a swiftly changing political and social landscape, the film profiles Ellis Haizlip, the charismatic host and producer behind one of the most culturally significant and successful television shows in U.S. history.
Launched in 1968 as a local, New York broadcast, the series rolled out a year later nationwide on PBS, on WNET Channel 13. By 1973, Haizlip had produced over 130 hour-long shows featuring a dazzling array of A-list guests featuring rare live performances and interviews from the likes of Al Green, Muhammad Ali, Sidney Poitier, Cicely Tyson, James Baldwin, Gladys Knight, Stevie Wonder, Earth, Wind & Fire, Ashford and Simpson, Nikki Giovanni, Ossie Davis, Ruby Dee, Sonia Sanchez, The Last Poets, Toni Morrison, Kathleen Cleaver, Betty Shabazz, Stokely Carmichael, and Rev. Louis Farrakhan.
Preceded by Turnin' The Tables (USA, 2014, 15 min) by J'Lynn Matthews, through Scribe Video Center's Documentary History Project for Youth project. Radio Personality Lady B, Poet/Actor Craig Anthony, and MC/Filmmaker "Aster Da Rapper" discuss poetry and Hip-Hop, the differences and similarities between the two, and the current state of both art forms.
*Tickets should be purchased in advance due to limited seating. Only 16 tickets left!*
Cost:
$10 General Admission, $8 Students/Seniors, $5 Scribe members