Body of Work - Aleks Martray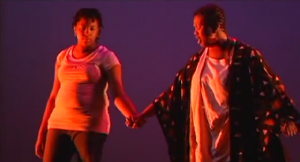 Thursday, May 14, 7:00 PM; Friday, May 15, 7:00 PM; Saturday, May 16, 7:00 PM
Location(s):
Scribe Video Center
3908 Lancaster Avenue
Philadelphia, PA 19104
Since 2004, Aleks Martray has worked as a filmmaker, composer and arts educator— facilitating projects with youth and communities in Baltimore, Philadelphia, and Central America. His work is based in the belief that the creative & collaborative process of digital storytelling can play a powerful role in moving us towards a more compassionate, equitable, and just society. Martray's work has screened internationally at film festivals, museums and on television, and he has been a facilitator and producer of dozens of community-based documentaries and workshops in Philadelphia, including many of the programs at Scribe. He is the co-founder of Art of Solidarity (AoS), a media-arts cultural exchange program that has produced over a dozen film collaborations between hundreds of Nicaraguan & North American artists. He is currently the Executive Director of Big Picture Alliance (BPA), a non-profit that uses digital filmmaking to empower Philadelphia youth to define their own narrative.
Thursday, May 14, 2020, 7:00 PM
In Solidarity (USA, 2007, 40min) - Art of Solidarity film Co-Produced with Maria Gabriela Aldana
In Solidarity is the story of six African-American Baltimore City high school students who leave the only home they've ever known on a journey to Nicaragua to immerse themselves in a foreign culture through living & working in solidarity with a rural community. 
Bangkukuk (USA, 2017, 14 min) - Art of Solidarity film Co-Produced with Maria Gabriela Aldana
When the Nicaraguan government attempts to remove the country's oldest inhabitants from their ancestral land to build an interoceanic canal, the tiny indigenous community of Bangkukuk is thrust into a political and legal battle to defend their land and way of life.
Las Chavalas (USA, 2015, 16 min) - Art of Solidarity film Co-Produced with Maria Gabriela Aldana
A hybrid documentary-narrative short that depicts one weekend in the lives of teenagers in San Juan de Limay, Nicaragua,
Friday, May 15, 2020, 7:00 PM
Renaissance on Sacred Ground (USA, 2008, 22 min) - Community Visions film produced by Alumni of Arthur Hall Afro-American Dance Ensemble Project Facilitators Aleks Martray and Marchelle Smalls 
Renaissance on Sacred Ground is a documentary about the healing power of African cultural art forms, including music and dance, to transform the lives of everyday people. It tells the story of Ile Ife, the House of Love, an African cultural center located on Germantown Avenue in North Philadelphia and created by famed dancer-choreographer, Arthur Hall. 
Finding Elijah (USA, 2019, 25 min) - Directed by Yolanda Johnson-Young, Project Facilitator: Aleks Martray
Told from a mother's perspective, Finding Elijah follows a young man's journey from home; into mental illness, to homelessness, and ultimately to suicide. How a search for answers leads a mother to action.
Stolen Dreams II (USA, 2013, 20 min) - Community Visions film produced by Youth Art & Self-Empowerment Project, Facilitators: muthi reed and Aleks Martray
Stolen Dreams breaks down the myth that trying youth as adults is a real solution to violence, and shows instead the ways that youth and violence and youth incarceration are actually two pieces of the school-to-prison and school-to-grave pipeline.
Saturday, May 16, 2020, 7:00 PM
Stories From the Promise Zone (USA, 2015, 30 min) - Big Picture Alliance Film in partnership with The Bridge Intensive Prevention Services & The Mayors Office of Community Empowerment and Opportunity
A group of young filmmakers set out to document Philadelphia's Promise Zone and its potential impact on their community and their future.
We Are Sankofa (USA, 2017, 20 min) - Big Picture Alliance film in partnership with New Media Technology Charter School
We Are Sankofa follows a group of Philadelphia high school seniors on their journey to trace their African ancestry using DNA and research. 
Thug (USA, 2019, 20 min) - Written & Produced by Aleks Martray, Directed by Bettina Escauriza 
After a chance encounter, a mother stalks the boy accused of bullying her son.