360 Immersive Media Workshop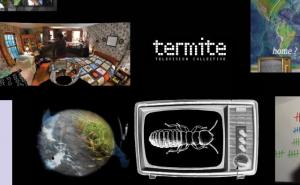 Saturdays, May 18 & June 1, 1:00 PM – 5:00 PM
Location(s):
Scribe Video Center
3908 Lancaster Avenue
Philadelphia, PA 19104
Event Type:
Workshop
Production
New Forms/Exhibition
Instructor:
Termite TV Anula Shetty, Michael Kuetemeyer & Alan Powell
Join Termite TV as they tackle the theme of "Home" using virtual reality and augmented reality techniques. Learn the process of creating an immersive media project and create your own work which will be included in the final production. The workshop will consist of one day of production and one day of editing and authoring. The final project will be presented as a part of a Termite TV exhibit at Scribe Video Center. Termite TV has created video installations and facilitated digital media workshops for communities in Philadelphia and beyond.