It's a Wrap on Street Movies! 2017
THANK YOU TO ALL WHO ATTENDED THE 2017 STREET MOVIES!
We will be back next August with more great films. Please check back for updates. 
Street Movies! is a free screening series for audiences of all ages that tours neighborhoods around the Philadelphia region, bringing a program of independent film - fiction, animation, documentary, and youth and community produced work - from around the world to local parks, lots, playgrounds, and community spaces.  Each screening is hosted by a community organization and followed by a moderated discussion about the topics raised in the films.  It's a great way to see films, talk about community issues and meet your neighbors.  
In case you missed it, here is the 2017 schedule:
Wednesday, August 2, 8:00 PM
CHESTER, PA
Host: Ruth L. Bennet Homes
Location: Ruth L. Bennet Farm - 1208 W. Carla's Lane
Rain Location: Bennet Community Center - 1350 W. 9th Street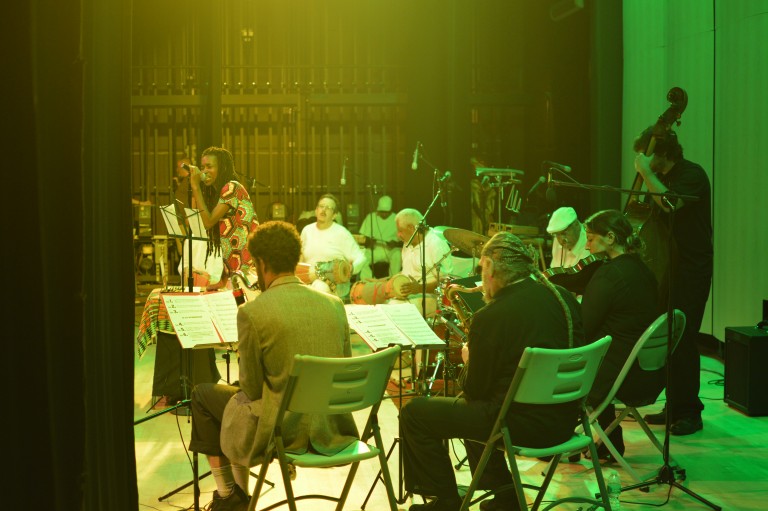 Saturday, August 5, 7:45 PM
BELLA VISTA
Hosts: Friends of Hawthorne Park
Location: Hawthorne Park, 12th and Catharine Streets
Rain Date: Sunday, August 6
Opening Performance: Sonic Liberation 6
 
Thursday, August 10, 7:45 PM
SOUTH PHILLY
Hosts: Friends of Mifflin Square Park & SEAMAAC
Location: Mifflin Square Park - 6th & Ritner Streets
Rain Date: Thursday, August 17
Opening Performance: CAGE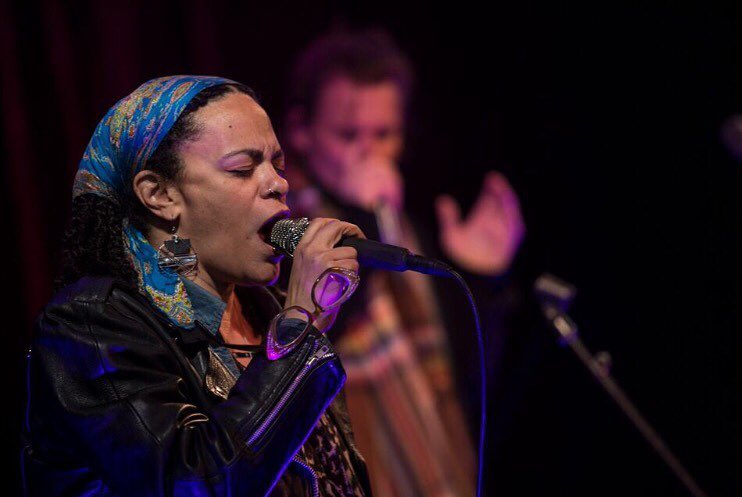 Friday, August 11, 7:45 PM
NORTH PHILLY
Hosts: Uptown Entertainment & Development Corporation &
African American United Fund
Location: Baba Yaya's Garden - 2229 N. Broad Street
Rain Location: 2227 N. Broad Street
Opening Performance: Ursula Rucker
Saturday August 12, 7:45 PM
WEST PHILLY
Host: Friends of Malcolm X Park & WPEB 88.1FM
Location: Malcolm X Park - 52nd & Pine Streets
Rain Location: Scribe Video Center
Opening Performance: Hip Hop Fundamentals
Friday, August 18, 7:45 PM
WEST KENSINGTON
Hosts: Norris Square Neighborhood Project
Location: Las Parcelas Garden 
Rain Location: NSNP Building - 2141 N. Howard Street
Opening Performance: Los Bomberos de la Calle
Thursday, August 24, 7:45 PM
TACONY
Hosts: Tacony Civic Association & Historical Society of Tacony
Location: Disston Recreation Center - 4423 Longshore Avenue
Rain Location: Disston Recreation Center
 
Saturday, August 26, 7:45 PM
GERMANTOWN
Hosts: Kelly Green Project
Location: Kelly Green - 5116 Pulaski Avenue
Rain Location: John B. Kelly School - 5116 Pulaski Avenue
Opening Performance: M. Nzadi Keita
The Films:
Driven dir. Julie Zammarchi
An animated adaptation of Frank Scott sharing the story of his father Wendell Scott, the first African American inducted in the NASCAR Hall of Fame, and the racism he faced at racetracks in the 1960s and '70s. (USA, 2016, 2:49 min).
School's Out dir. Julie Zammarchi
An animated short capturing the memories of Reverend James L. Seawood, and the fate of his elementary school after the last African American family was forced out of a small Arkansas town in the 1950s. (USA, 2016, 3:02 min).
Amelia's Closet dir. Halima Lucas
11-year-old Amelia is heavily bullied at school and often left feeling powerless. To reclaim a sense of power she steals from the kids bullying her, but shamefully hides the items in her closet. She will be forced to confront the hidden items in her closet and find true sense of empowerment. (USA, 2016, 17:19 min).
Wheel of Life dir. Marcia Jarmel and Ken Schneider
Meet El Oso "The Bear," one of the founders of Cuba's Casino de Rueda – godmother to today's salsa. Still on the dance floor approaching 70, his charisma and fancy footwork helped break new ground for black dancers after the revolution, launching a dance craze felt worldwide today. (USA/Cuba, 2017, 15:00 min).
Resistance: the Battle of Philadelphia (prologue) dir. M. Asli Dukan
Set in a dystopian, near-future West Philadelphia, this stand-alone prologue to the Resistance web series follows a stealthy hacker's attempts to dismantle the surveillance tools used by the police to control her community, after she learns that two young activists have been tracked down and brutally beaten by riot cops. (USA, 2017, 5:00 min).
The FBI Blew Up My Ice Skates dir. Sara Zia Ebrahimi and Lindsey Martin
Based on a true story, the film tells a story from the Iran Hostage Crisis in 1980 from the perspective of Haleh, an eight year old who just wants to enjoy her ice skates. The film raises questions about the human cost of surveillance and the criminalization of immigrant communities, linking past policy decisions with current national discussions around security and xenophobia. (USA, 2016, 7:00 min).
Another City dir. Phạm Ngọc Lân
A middle-aged woman, a bride, and group of young people seek proximity in the anonymity of the big city. Each predicament is woven seamlessly together by a familiar Asian refrain. (Vietnam, 2016, 25:00 min).
Song of the Street dir. Yahnique Bent, Ekaterina Dimitrova, Ana Klasnja, Danielle Ionova
A few young girls find out that the Earth has music – you just need to listen with your heart. Winner of Jump Cuts Young Filmmakers Showcase at the 2017 TIFF Kids International Film Festival. (Canada, 2017, 2:00 min).
Marathon dir. Theo Rigby
After years of dedication, sacrifice, and sweat, Julio Sauce lines up at the NYC marathon to compete against the world's most elite runners in an attempt to be the fastest man in New York City. (USA, 2015, 9:17 min).
Shaking Through: J Pope and the HearNow dir. Gabe Greenberg
Watch Baltimore funk fusion band J Pope and the HearNow record their song "How Long?" in a single day at Miner Street Recordings in Philadelphia as part of non-profit Weathervane Music Organization's long running music education series, Shaking Through. (USA, 2017, 18:05 min).
See Me on the Beat dir. Philip Asbury
Amid the bustle of their individual lives, two strangers meet in a salsa club and discover the power of one dance to take them on an adventure far away. (USA, 2016, 4:00 min).
Chanthadeth dir. Chanthadeth Chanthalangsy
Chanthadeth grew up with his Cambodian mother and no connection to his Lao father or relatives. This short doc explores his bicultural identity and the meaning of his name, ultimately learning the importance of acknowledging both sides of his cultural heritage. (USA, 2016, 11:00 min).
The Journey Home dir. Ziggy Gamble
A young adopted man returns to the country of his birth in search of his biological mother and the secrets of his past. Director Gamble will appear in person at Mifflin Square on 8/10 to talk about the film and his current perspective six years after the film's initial release. (USA, 2011, 19:54 min).
5 on the Go Presents Unbought and Unbossed dir. Jere Edmunds
Interviewed at the site of their exhibition during the DNC, and in the spirit of Shirley Chisholm, who campaigned for the presidency in 1972 as the "the only unbought and unbossed politician," photographer Barbara Kigozi and multimedia artist Tasha Dougé discuss why art is an important tool for social change (USA, 2016, 11:45 min).
Voting: Justice and Practice dir. Seth Antrom and Josiah Scheidel
This short documentary examines the reasons why some eligible voters reluctantly become voters. Part of the 2016 Documentary History Project for Youth, a project of Scribe Video Center. (USA, 2016, 8:01 min).
​______________________________________________________________
STREET MOVIES! IS MADE POSSIBLE WITH SUPPORT FROM PECO, WITH ADDITIONAL SUPPORT FROM THE CITY OF PHILADELPHIA'S PERFORMANCES IN PUBLIC SPACES PROGRAM MANAGED BY THE OFFICE OF ARTS, CULTURE AND THE CREATIVE ECONOMY.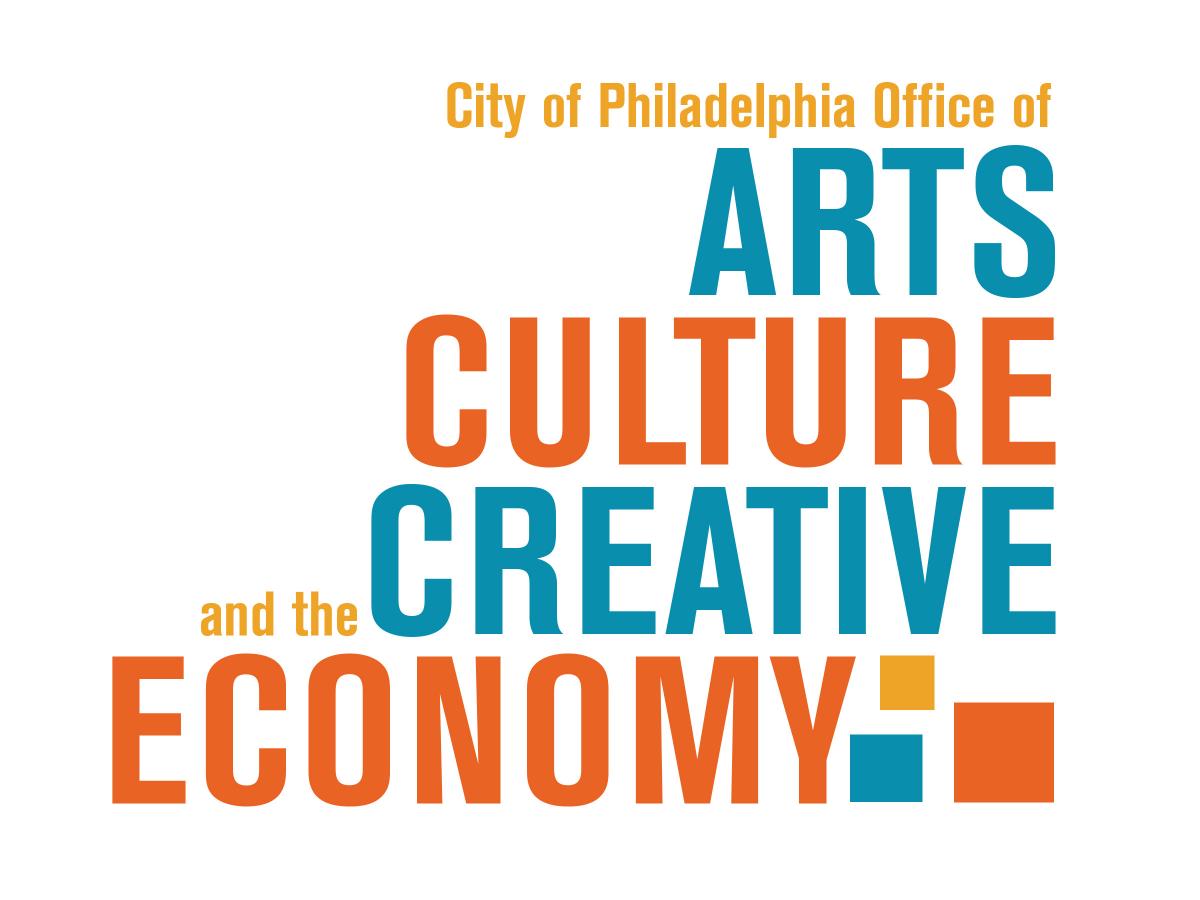 ​______________________________________________________________
Photos, top to bottom: Sonic Liberation 8, CAGE Dance Group, Ursula Rucker, Hip Hop Fundamentals, Los Bomberos de la Calle, and M. Nzadi Keita