Youth Workshop: The Art of Film and Poetry Camp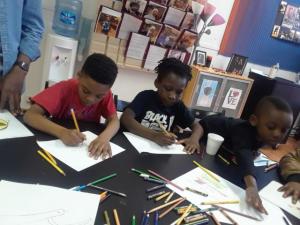 2 Weeks, Monday - Friday, July 23 - August 3rd
Location(s):
Mighty Writers West
3861 Lancaster Ave.
Philadelphia, PA 19104
& Scribe Video Center
3908 Lancaster Avenue
Philadelphia, PA 19104
Scribe Video Center and Mighty Writers present the art of film and poetry! Seven to 12-year olds build confidence and media skills by turning poetry into stop motion animation. Week One takes place at Mighty Writers West, Week Two takes place at Scribe Video Center's new location across the street! This program is free but space is limited.
Enroll at the Mighty Writers West website here!