Visual Storytelling: Food as Cultural Heritage and Community Building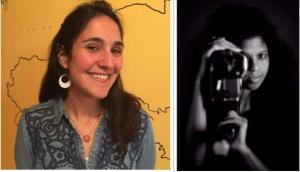 6 Sessions – Thursdays, Starts May 4 at 7:00 PM – 9:00 PM
Location(s):
Scribe Video Center
4035 Walnut Street
Philadelphia, PA 19104
Instructor:
Selina Morales and Sosena Solomon
A workshop designed in collaboration with The Philadelphia Folklore Project
As the U.S. becomes a more multi-ethnic country, food traditions can be a way to understand new immigrant groups and bring people together. But it can also alienate or divide groups, especially racial and ethnic minorities. With Selina Morales from the Philadelphia Folklore Project, participants will discuss social and political aspects of diverse food traditions. Facilitated by filmmaker Sosena Solomon, participants will create short films demonstrating how food can build communities while honoring traditions.
Cost:
$150, $125 Scribe members