Ursula Rucker: Poetry for the Stage & Camera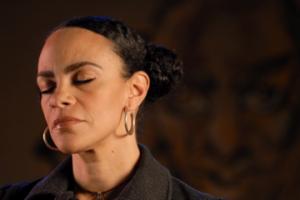 Thursdays, April 5, 12, 19 7pm - 9pm
Location(s):
Scribe Video Center
3908 Lancaster Avenue
Philadelphia, PA 19104
World renowned poet and recording artist Ursula Rucker will guide participants through the process of writing and performing their own poetry for camera.  Participants will learn how to write honestly and passionately, how to be comfortable with and find their rhythmic poetic voice, how to merge music/sound with the word, and how to maintain a natural flow and delivery while being filmed, with or without an audience. Workshop culminates with a performance at Scribe.