Storyville: Our Side: The Other Atlantic City and The Sara Spencer Washington Story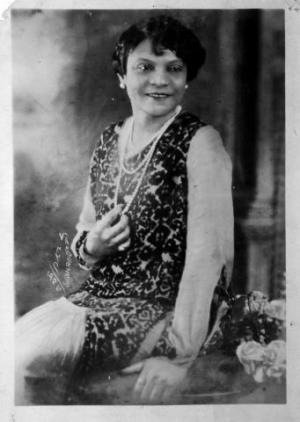 Friday, January 26, 2018. 7:00pm
Location(s):
Scribe Video Center
4035 Walnut St.
Philadelphia, PA 19104
Our Side: The Other Atlantic City (2017, 30 minutes) directed by TC Owens and Ellen Reynolds
Our Side tells the story of a community-led theater production in Atlantic City — a stage adaptation of Growing up in the Other Atlantic City: Wash's and the Northside by Atlantic City native Turiya S.A. Raheem. From bustling streets to broken promises, from discrimination to resiliency, the film follows local residents staging a play about the historically Black community in Atlantic City through the lens of Raheem's own family odyssey.
The Sara Spencer Washington Story (2016, 28 minutes) directed by Royston Scott
This award winning documentary chronicles the life of noted black businesswoman, philanthropist, and political activist, Sara Spencer Washington. After starting her cosmetics business in the 1920's in Atlantic City, NJ, "Madam" became a millionaire by expanding her business to include a chain of beauty schools, a publishing company, an inn, and even a golf course. Former employees, customers, models and historians tell the story of her challenges and her many successes.
Cost:
$5 voluntary contribution