Storyville: Muslim Voices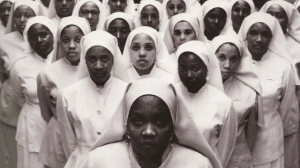 Thursday, November 15, 2018 7:00 PM
Location(s):
Scribe Video Center
3908 Lancaster Avenue
Philadelphia, PA 19104
Please join us for this special screening featuring four of the twelve short documentaries made through Scribe's Muslim Voices of Philadelphia Documentary Project.
*Premiere* screening of Masjidullah: Struggle for Human Excellence (2018, 12:30 min)This documentary looks into Masjidullah's origins as an independent masjid, its growth and development through the years, and its members' vision for the future of their community as it settles into its new campus.
The Sun Rises in Philadelphia (2011, 11:45 min) produced by the Lajna Ima'illah (the women's auxiliary of Ahmadiyya Muslim Community. This film documents and highlights the Ahmadiyya Muslim community's historical beginnings in Philadelphia in the early 1920s along with the community's lively activities, unique educational efforts, and contributions to this city spanning nearly a century.
Lost No More (2014, 17 min) produced by The New Africa Center (Islamic Cultural Preservation and Information Council, ICPIC). Lost No More focuses on the transition and evolution of the Lost- Found Nation of Islam, after the death of its leader the Hon. Elijah Muhammad in February 1975, from a Black consciousness/social protest/religious movement to a faith practice following traditional Islam under the leadership of his son, Imam W. D. Mohammed.
Journey to Fulfillment (2014, 14 min) produced by the Qa'id Ameer Abdul Majeed Staten (QAAMS) Hajj Foundation. This film documents the Muslim youth group, QAAMS, whose main objective is to send its members on Hajj. The film delves into the lives of QAAMS' members and their journeys, drawing on the perspectives of its Senior and Junior council members.