S.O.S.: Save Our Schools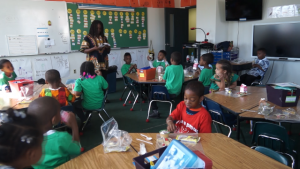 Friday, April 21, 7:00 PM (Reception 6:30 PM)
Location(s):
Scribe Video Center
4035 Walnut Street
Philadelphia, PA 19104
For years the state-run Philadelphia public school system has been in crisis due to funding cuts that have left schools understaffed and underfunded, resulting in low standardized test scores and numerous schoolclosings. William Penn High School: The Story of a Great School's Promise (9 min) by members of William Penn Development Coalition and Imani (15 min) by Marva Sumlin explore some of the issues underlying this crisis. Community Schools: Defining Community Control (10 min) by Media Mobilizing Project Movement Fellows 2016 and Room for Peace (39 min) by Nick Carney show the groups and institutions that are dedicated to providing solutions and hope for the future of Philadelphia schools.The evening's screening will be preceded by Ocean Hill-Brownsville (16 min), an excerpt from Power! part of Eyes on the Prize II by Louis Massiah and Terry Kay Rockefeller for Blackside, Inc
This Storyville is programmed in collaboration with Marva Sumlin.
Cost:
FREE ($5 Suggested Donation)