Producers' Forum: The Rape of Recy Taylor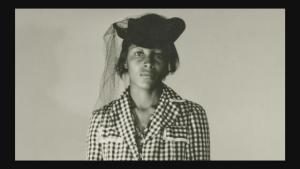 Wednesday, November 7, 7:00 PM
Location(s):
Scribe Video Center
3908 Lancaster Avenue
Philadelphia, PA 19104
Event Type:
Screening
Producers' Forum
The Rape of Recy Taylor directed by Nancy Buirski (USA, 91 mins, 2017) 
Nancy Buirski by Skype
Recy Taylor, a 24-year-old black mother and sharecropper, was gang-raped by six white boys in 1944 Alabama. Common in Jim Crow South, few women spoke up in fear for their lives. Not Recy Taylor, who bravely identified her rapists. The NAACP sent its chief rape investigator Rosa Parks, who rallied support and triggered an unprecedented outcry for justice. The film uses detailed and raw interviews from Taylor's siblings and other contemporaries to give a step by step account of their life up to, during and after their sister's rape. As a counterpoint, the film makes ample use of footage from period "race" films (including many Oscar Micheaux films) to serve as the emotional and historical markers for the re-telling of the life of Recy Taylor and the community in which she lived. As Taylor appeals to the local police department to arrest her perpetrators, the film opens up to explore the historical lack of legal options for African–American women and the continuing struggle for women who seek justice against their abusers.
Preceded by When We Came Up Here: Adeline Behlin (USA, 2016, 6:06 min) by Tina Morton
Ms. Adeline Behline's powerful testimony, part of Scribe's the Great Migration: A City Transformed, tells the story of the Behline family's journey to Philadelphia and the role of The Philadelphia Tribune in providing safety and support.
THIS SCREENING CO-PRESENTED BY UNIVERSITY OF PENN, SCHOOL OF SOCIAL POLICY AND PRACTICE AND THE CENTER FOR EXPERIMENTAL ETHNOGRAPHY.
Cost:
$10 General Admission, $8 Students/Seniors, $5 Scribe members