Milford Graves Full Mantis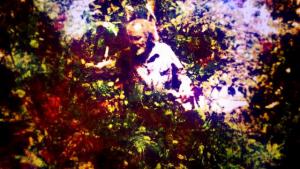 Thursday, September 27, 7:00 PM
Location(s):
Lightbox Theater
International House Philadelphia
3701 Chestnut Street
Philadelphia, PA
Event Type:
Screening
Producers' Forum
Scribe Video Center is thrilled to present MILFORD GRAVES FULL MANTIS (USA, 91 mins, 2018)
Director Jake Meginsky in person 
MILFORD GRAVES FULL MANTIS is a portrait of renowned percussionist Milford Graves. Graves has performed internationally since 1964, both as a soloist and in ensembles with such legends as Albert Ayler, Giuseppi Logan and Sonny Sharrock. He is a pioneer of the 1960s avant-garde jazz movement, and remains one of the most influential living figures in the evolution of the form.
From his home, which contains both a musical laboratory and a dojo, Graves tells his own stories of discovery, struggle and survival, ruminates on the essence of 'swing,' activates electronic stethoscopes in his basement lab to process the sound of his heart, and travels to Japan where he performs at a school for children with autism.
Using archival video including footage from Doug Harris' Speaking in Tongues, Meginsky weaves intimate glimpses of the artist's complex cosmology with blistering performances from around the globe. MILFORD GRAVES FULL MANTIS is cinema full of fluidity, polyrhythm and intensity, embodying the essence of Graves' music itself.
Composer/performer/filmmaker Jake Meginsky, a New Music USA award winner and Massachusetts Cultural Council Fellow in filmmaking, has collaborated and performed with an extraordinary range of musicians including Milford Graves, Alvin Lucier, Joan La Barbara, and Vic Rawlings. His work has been presented widely and reviewed extensively in leading contemporary music, art and culture publications worldwide.
Preceded by:  John Coltrane Place: Giant Steps of Philadelphia, by the John Coltrane House Film Committee through Scribe Video Center's Precious Places Community History project (USA, 2016, 9 minutes) This film focuses on John Coltrane, the legendary jazz musicians, during his time in Philadelphia, when he laid the foundation for his revolutionary approach to music. The film explores the community's attempts to make his former home a cultural mecca for jazz aficionados around the world. 
THIS SCREENING IS CO-PRESENTED BY ARS NOVA WORKSHOP. 
Purchase tickets HERE.
Cost:
$10, $8 Students/Seniors, $5 Scribe and IHP members