Master Class with Anne Makepeace - Stories That Matter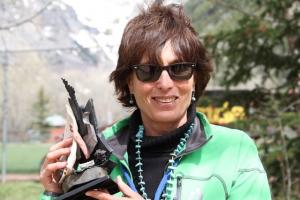 Location(s):
Scribe Video Center
4035 Walnut St.
Philadelphia, PA 19104
Anne Makepeace, director of such diverse works as Baby, It's You, Rain in a Dry Land and Coming to Light,  has been an award-winning documentarian for over 30 years. Her secret? She just tells stories that she cares about, using whatever film techniques are appropriate for the particular story, whether it be animation or interviews or vérité or scenics, generally a combination of many or sometimes all of those.  This workshop will explore her decision-making processes and the challenges she faced in trying to come up with the best way to tell the story that needed to be told. She will specifically address the challenges of logistics, trust and access when approaching cross-cultural subject matter.