Eason by Kevin Jerome Everson at the 2017 Whitney Biennial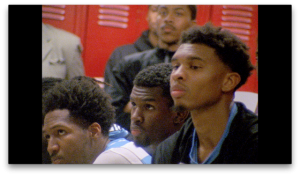 April 8, 2:00pm screening and 5:00 pm screening AND April 9, 3:00pm screening will be followed by a Q&A
Location(s):
Whitney Museum of American Art
99 Ganesvoort Street
New York, NY 10014
Eason, a film by Kevin Jerome Everson inspired by the life of Rev. James Walker Hood Eason (1886 -1923), an early leader of Philadelphia's Universal Negro Improvement Association (U.N.I.A.) is included in the 2017 Whitney Biennial. Eason, commissioned by Scribe Video Center, was created for The Great Migration project. Check the Whitney's website for screening dates and times http://whitney.org/Exhibitions/2017Biennial.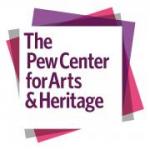 THE GREAT MIGRATION – A CITY TRANSFORMED (1916-1930) IS SUPPORTED BYTHE PEW CENTER FOR ARTS & HERITAGE. ADDITIONAL SUPPORT IS PROVIDED BY THE LINCOLN FINANCIAL FOUNDATION,THE HAMILTON FAMILY FOUNDATION, AND THE DEPARTMENT OF HISTORY OF ART,THE DEPARTMENT OF AFRICANA STUDIES AND THE CENTER FOR AFRICANA STUDIES AT THE UNIVERSITY OF PENNSYLVANIA